Saturday June 30, 2001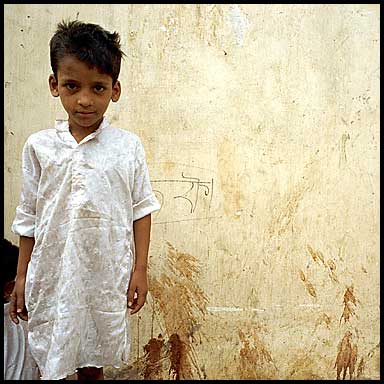 Calcutta. Paan stains on the wall.
Ok, These are photos of India. I haven't been there in a while but I'm just getting around to "printing" these. Which means, scanning and photo-correcting and jpeging them into web files. In that sense, they're no different from the Cuba and England and SF photos I've been posting here. It's just that they're over a year old. This is the only place they exist however, since they're not included with my writings about India.
Like you care.
voyeurs of the world, give something back!

Nearby Entries
<prev<
----
Home
----
>next>
Search
Archives
Recent Entries
Send This Entry