Friday June 29, 2001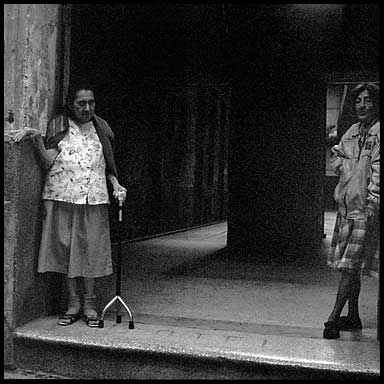 I barely pulled this one. It's all grainy because the slide was dark. Too dark to be saved, really, but I was stubborn. The scan had tons of noise so I converted it to greyscale and thus, we get grain, which is really noise. See? Couldn't let this one get away though. Scared the shit outta me when I took it.
voyeurs of the world, give something back!

Nearby Entries
<prev<
----
Home
----
>next>
Search
Archives
Recent Entries
Send This Entry