Wednesday July 18, 2001
Today I wrote a little FAQ about the video capabilities of the Sanyo VPC-SX550MD. I got it in the mail and have been geeking out for the last 15 hours on it. I think it's time to go to bed though. There's a good chance I'll be posting short films up here from now on. But For Now, more pictures of India.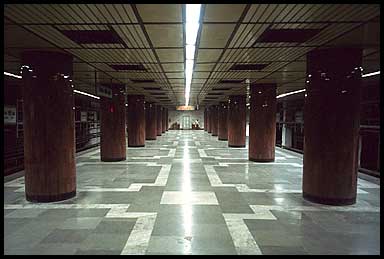 The Calcutta Underground. Rush Hour. Amazing. Nothing like above ground. I'm not sure why it's not horrendously crowded like everything else in India. Have to check that out.
voyeurs of the world, give something back!

Nearby Entries
<prev<
----
Home
----
>next>
Search
Archives
Recent Entries
Send This Entry